A collective tribute to our friend, colleague and comrade David Graeber, whose brilliant work and tireless organizing were like a spark for us all.
Nasruddin-joke-churning machine. Mischievous soul dancer. Pragmatic anarchist. Friend to the Kurds. Academic superstar. Wizard of chaos. There are a thousand and one ways we could describe David Graeber, and each of them would be just as fitting as the next.
David's sudden death in Venice on September 2 has sent shockwaves through the activist community and the international left more generally. The massive outpouring of disbelief and mourning, with thousands expressing their grief on social media around the world, is a testimony to the profound impact David had on so many of us — through his writings, scholarship and activism, but also in a more personal sense, as a friend, mentor and comrade.
In this collective tribute, we have sought to gather a variety of voices reflecting the rich tapestry of the many lives David managed to lead all at once. Over the years, we too have been honored with his friendship and support. It is with pain in our hearts that we now offer this shared homage to his memory — and pledge to keep alive the flames that he helped spark.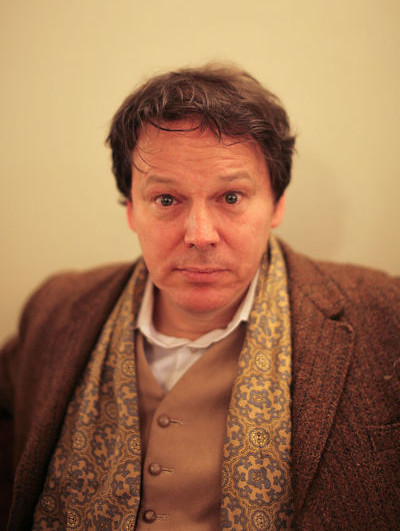 David Rolfe Graeber
February 12, 1961 — September 2, 2020
---
The gladiator
Dyan Neary
In a Zoom class on Thursday morning, September 3, I was telling my journalism students how one of my best friends had penned a brilliant book, Bullshit Jobs, by soliciting interviews on Twitter. A minute after class ended, I was told that David had unexpectedly passed away the night before. I am still clumsily ill-equipped to describe how unfathomable this loss feels, both selfishly and for the world. Much will be written about David's influence, which is permanent and profound — he was a gifted, prolific writer and I am convinced that he had several brains. But in person he was unassuming and kind, endlessly generous, buoyant and hilarious, a Nasruddin-joke-churning machine.
I first met David during the protests against the World Economic Forum summit in New York City in 2001, when I was a neophyte journalist on staff at a newspaper that covered UN conferences and global summits. We quickly bonded over the ways our working-class backgrounds contributed to a perennial sense that we were outliers in our professional lives.
When my daughter Nikita was small we lived together in the NYC apartment he grew up in, and I remember the comical way he addressed her when she was two and three and four as though she were a thirty-year-old. He never pandered, not to anyone, and least of all to a child he assured me would someday change the world — "Wittgenstein in the making," he called her. She'd put on her tutu and he'd dress in his Roman gladiator costume and they'd sit at their writing desks like that. He had a whimsical streak and took childlike delight in acts of ordinary insurgence.
During my visits back to NYC and London we binge-watched Harry Potter and Buffy the Vampire Slayer, and David wrote treatises about how the titular heroes and their friends were actually anarchist affinity groups. ("Look how inept all the authority figures are!" he'd point out.)
When he and a few others began organizing for Occupy, David insisted they do so without hierarchies and that decisions be made by consensus. We figured it might last a few weeks, and could never have predicted Obama would favorably address the movement in a speech later that month, or that the phrase David helped coin, "We are the 99%," would become an international rallying cry, or that a photo of my then two-year-old holding a giant sign in Zuccotti Park would still surface years later on the internet.
Last night my daughter and I were watching Harry Potter and the Order of the Phoenix, one of the darker films of the series but fitting, I think, for these chaotic times. At the end Harry tells his friends, "We have something Voldemort doesn't have — something worth fighting for." I asked Nikita what she thought he meant. "A real life," she said, "which Voldemort doesn't have." "What makes a real life?" I asked. "Love," she said. I know David would agree.
Read the full article here: https://roarmag.org/essays/david-graeber-tribute/